As I explained in How It All Started: A Toy Safari Story, this hobby really solidified for our family at a meetup hosted by Shelly Corbett and Brett Wilson (among others) of toyphotographers.com. I am forever grateful that Shelly and her cohorts invested the time and energy to organize a weekend where even newbies like myself and my son Lewis (@actionstuff_mini) could feel welcome, learn a lot, and have a great time.
ToyPhotographers.com: The Website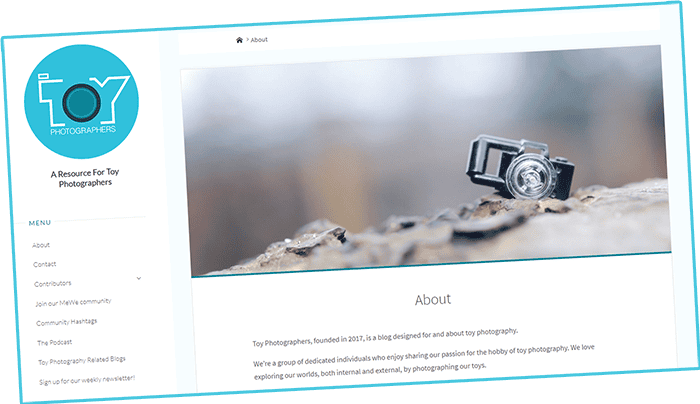 The Toy Photographers website is a reflection of a creative and diverse community of photographers. They post about whatever is on their minds related to the hobby, sharing experiences, ideas, tips and even deep philosophical ponderings about humanity and art. There are also 6-image narratives, and information about meetups and contests (some of which may result in a prize or two). After being a guest on their blog a couple of times, I also become a regular contributor in 2018. It's a volunteer-run effort, and I'm thankful for all their efforts!
The official website has an Instagram account, as well, where they announce new blog posts and such.
ToyPhotographers.com: The Community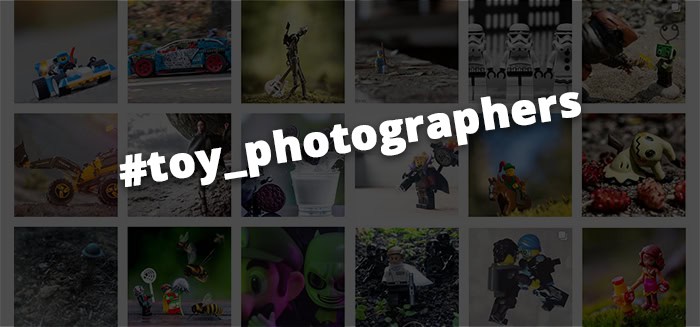 You can enjoy (and join!) the supportive and welcoming Toy Photographers community by browsing (and using) the hashtag #toy_photographers on Instagram. Other fun hashtags used by the group can be found on their Community Hashtags page.
Up until recently, there was a thriving and active community group on Google+, but since the announcement that G+ is closing down in 2019 they have since begun a transition to a combination of MeWe and Flickr (while still maintaining the same presence on Instagram as before). Details can be found on their website.
Why you should check it out
If you're looking for support for this hobby, inspiration for your toy photography, opportunities for meetups with toy photographers in your area (or on your continent!), this group is a fantastic resource!