One of my favorite toys to photograph is the LEGO custom I received for my participation in the 2018 Oregon Toy Safari. I named him Ray Z. Tenny, and he travels a lot.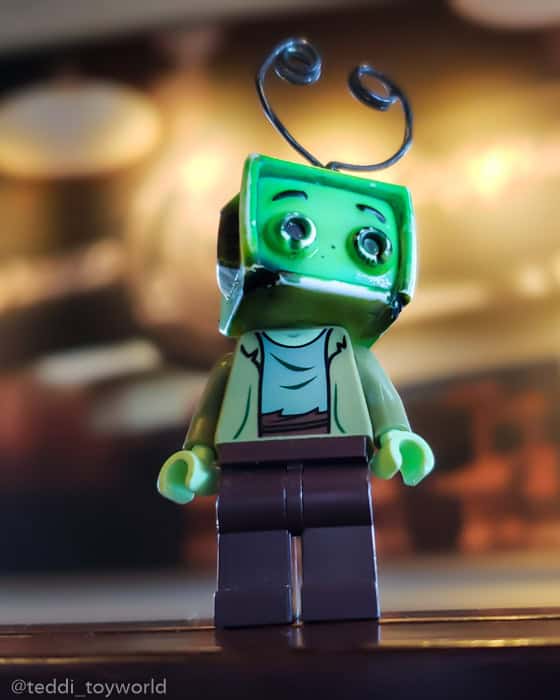 Isn't he adorable? This character receives a lot of love on Instagram when I post his pics. There's something about that simple, hopeful-yet-uncertain expression that allows the viewer to bring their own emotions to the photo. He goes with me everywhere: forests, caves, coffee shops, railroad yards, fences, rivers, lakes or the ocean. And the journeys aren't over yet!
The Ray Tenny Gallery
Wondering how custom minifigures are made?
Toy photographer and custom figure creator @Krash_Override (aka my homey Dennis) explains how these figures came about in his post Thinking Outside the Brick: A Story of The 2018 Meet-up Giveaway Figure.