Long before Instagram existed, I took photos of my children's toys. In 2016, I began posting toy photos to Instagram because it brought me joy to see these characters brought to life through my lens. But it took a fantastic community of toy photographers and a special event for this hobby became part of our family landscape. I document a bit of this in my original guest post on ToyPhotographers.com about the 2018 Oregon Toy Safari. But there are parts of the story I haven't shared until now.
Finding Common Ground With My Kids
We have two teenagers in our house now. Finding common ground is both easy (because we share many interests) and challenging (because watching TV and playing video games isn't the healthiest way to spend our time). My oldest boy, @actionstuff_mini, turned 15 this past spring and I wanted to give him something special for his birthday. When I saw the toy photography safari mentioned on my favorite toy photography blog, the timing seemed perfect. I hoped that having a mother-son getaway would give us a chance to hang out, bond a bit, and spark a deeper interest in something we could do off electronics.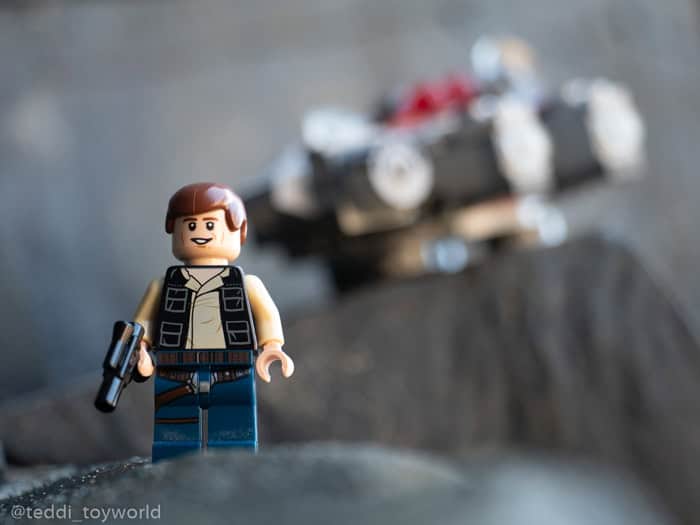 It did. Since that trip we dove into the hobby with both feet and haven't looked back. The kids and I bring our toys everywhere we go, and my husband has fun taking photos of us taking photos of our toys. We were already into photography as a couple before the kids, and now I've found a focus (ha-ha) for my photography interest. We watch YouTube tutorials together and try tricks that we see other photographers using on Instagram.
Making Road Trips More Fun
My husband enjoys road trips. A lot. The rest of us do, too, but even so it can get tiresome to be cooped up in a vehicle for hours. Toy photography transformed our road trips into opportunities for photos we could never have taken at home. New landscapes, different weather, big horizons. Every rest stop and scenic viewpoint gave us a chance to snap a few more pics and then we edit them on our phones or laptops during the next leg of driving.
These photos are fun to post, but they also create lasting memories that we can assemble into scrapbooks or photo galleries and remember our explorations around the country.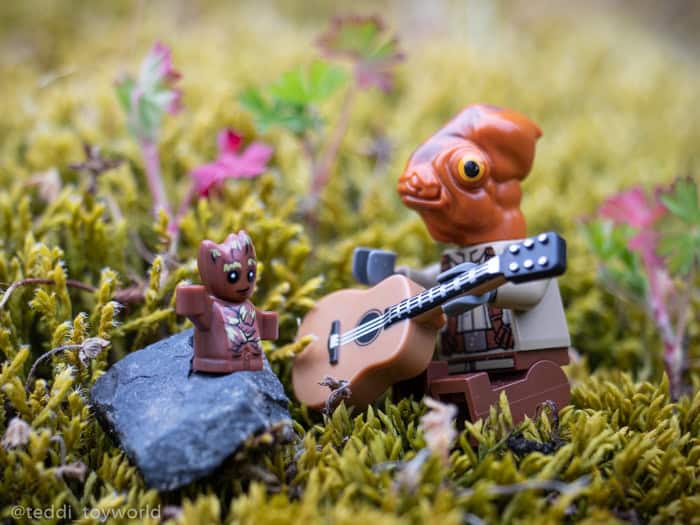 Giving Local Attractions New Life
Even the mundane locations within easy reach of every day life are transformed by toy photography. Our own property has nooks and corners that lend themselves to endless photos. A walk down the lane to the little creek at the bottom of the hill gives our toys a river to cross. A 20 minute drive to a real river offers even more landscape opportunities–rocks, sand, "rapids", pools, and waterfalls. Places within a 30-minute drive that used to offer little family entertainment beyond an easy walk in pretty surroundings now easily provide an hour of toy photography.
An Invitation
Toy photography has made a big difference in our lives. It provides a fun way to spend time together, whether we stay at home or go out. We have a chance to learn together, help each other, and bond as a family. Even of you do this hobby alone at first, you'll find the toy photography community online is very friendly and supportive. And there are meetups happening all over the place, so you too could have a chance to see what it's like to hang out and collaborate with some of the friendliest strangers you'll ever meet.
If you're thinking this might be something you want to try, drop a note in the comments and let us know! If you have an Instagram account with some toy photo pics, include that. If you have questions, ask them!